SEARCH
OF SPECIAL INTEREST
* Hand-Finished PatchWork Plants
* Garden Leader® Plugs
* Quilt Garden Liners
* Begonia Liners
* Fuchsita® Fuchsia Liners
* Proven Winners Four Star
* Quilt Block Combos
* FotoFinish™ Petunias
* Nursery Stock
* Fast Finish Geranium
* Raker2 Liners
* Surfinia® Heartbeat Petunias
* SuperCal® Petunias
* Mojo™ and Moxie!™ Geraniums




GARDEN LEADERS® BRAND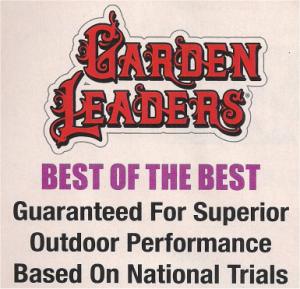 Garden Leaders® Brand Seed Varieties offer the best flavor and tase, according to rimes Horticulture's extensive consumer research.

From traditional vegetables to herbs and fruit, Garden Leaders® is one delicious variety.

Click on Letters to see Garden Leaders® seeds alphabetically or Click SEARCH to choose options. CLICK ON any Genus (+/-) to see the Varieties available. Use your TAB Key to move through the items in a Genus. Use your ENTER Key to Sumbit.